On Monday 25th, February, 2019, the Saint Vincent and the Grenadines Teachers Cooperative Credit Union (SVGTCCU), Ministry of Tourism, Sports and Culture and the Ministry of Education held their second (2nd) annual National School Bands Showcase launching.
Speaking at the launching ceremony, Mr Rodney Small, Coordinator of the National School Bands Showcase, stated "By focusing on exams and undervaluing informal approaches to music, we are preventing our young people from reaching their full musical potential." He also noted that the challenge is to ensure that every child has the chance to realize their full potential. Mr. Small also noted that on March 9th, 2019, all bands will participate in a workshop and on Saturday 23rd, March, 2019, they'd be a Band Showcase at the E.T Joshua Tarmac.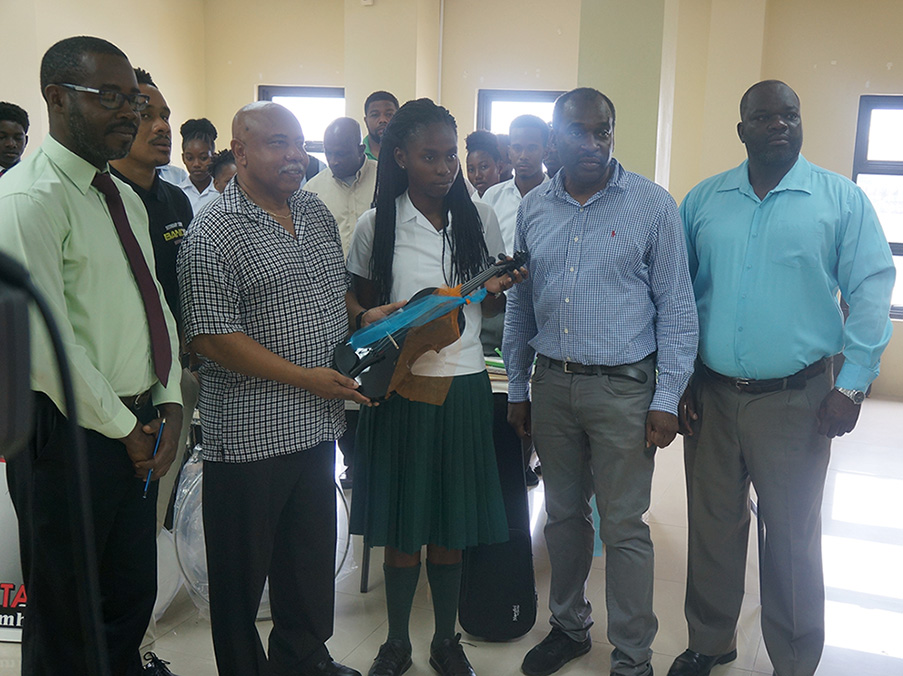 Also speaking at the launching, Curtis King, representative form SVGTCCU, stated that their organization will continue to sponsor the programme for the next three (3) years.

Minister of Tourism, Sports and Culture, Hon. Cecil McKie, gave the featured address. He encouraged the students to take such opportunity seriously because the future is theirs to make. Addresses were also made by Dexter Bacchus, Music Officer within the Ministry of Education.

The ceremony also saw the handing over of musical instruments, testimonies from participants (teacher and student) in the 2018 National School Bands Showcase and a musical rendition from the reigning Junior Calypso Monarch winner of 2018.

Below is a more detailed coverage of the ceremony.
SOURCE: Information Technology Services Division (ITSD)