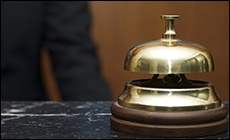 Local Hoteliers are being encouraged to work closely with the St. Vincent and the Grenadines Tourism Authority, to take advantage of the opportunities which will come, now that the Argyle International Airport is operational.
Dr. Gonsalves made the suggestion at a News Conference yesterday and noted that the Tourism Authority is continuing negotiations with international airlines, to secure commitments for regular international flights into the Argyle International Airport.
The Prime Minister said the airlines are likely to need about four to six months, before they can make this commitment.
He noted that local Hoteliers can work along with the Tourism Authority to organize charters for specific events like the Easter Regatta and Carnival.
SOURCE: NBC