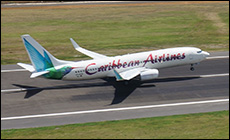 On Tuesday, 21st February, Caribbean Airlines made its return trip from the Argyle International Airport to the John F. Kennedy Airport in New York.

The flight departed at 11:45 a.m. with a scheduled arrival time at approximately 4:45 p.m. Caribbean Airlines was a part of the historic opening of the Argyle International Airport on 14th February, being one of the first commercial airlines to land there. The flight was chartered by the Saint Vincent and the Grenadines Tourism Authority and it provided persons the opportunity to fly directly here for the opening of the largest capital project in our country's history.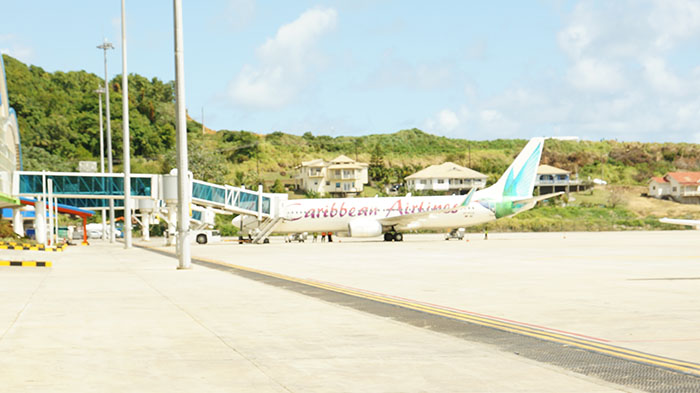 Click here to view the Caribbean Airlines departure on 21st February

Later on in the day, at approximately 7:25 p.m., Sunwing Airlines made its return trip to Canada. Persons traveling on both airlines expressed the joy and pride which they felt in being among the first to land at the newly opened airport. Among those was a former Miss SVG, who now resides in Canada, Miss Nicole Hendrickson. She was elated about being able to fly directly to Saint Vincent from Canada. She described the feeling of landing at Argyle as an "out of body experience", which almost brought tears to her eyes. She added that she was already in the process of spreading the good news to persons back in Canada about the airport, and the country as a travel destination. She used the opportunity to provide coverage of the trip, as well as other footage of the island, on her youtube channel 'kiss of paradise'. She was also a member of a recording crew, which was providing footage for 'One Caribbean Television' broadcasting company'.
Click to view the interview with former Miss SVG

The Minister of Tourism, Sports and Culture, Hon. Cecil Mckie, who was one of the first persons to arrive from New York via Caribbean Airlines, expressed the joy and excitement on the aircraft as persons boarded, and their jubilation as the aircraft made its descent into Argyle International Airport for the first time. The Minister also stated that the descent into Argyle was the most picturesque view that he has ever seen across the region.
Click here to view the Minister's interview

Other passengers who were checking in for the return flight to New York, also expressed their happiness about being among the first to land at Argyle, and noted that they will be looking forward to coming back on a direct flight sometime in the future.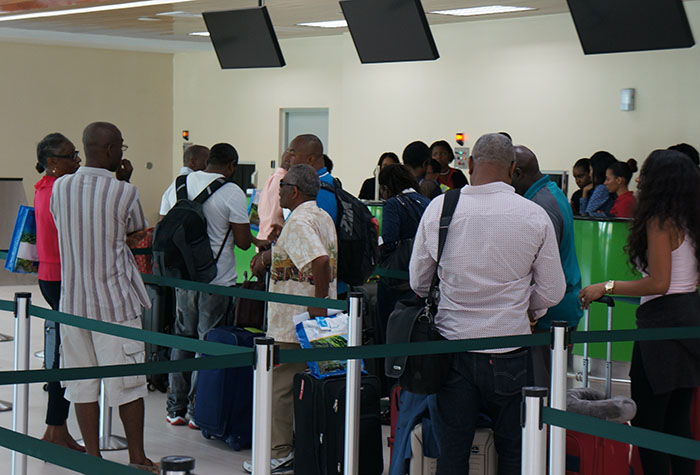 Click to view passenger 1 interview
Click to view passenger 2 interview
SOURCE: ITSD